Dispute Resolution, Conflict Management, Training
& Small Business Consultation
We serve the community with a range of accessible, high quality and affordable dispute resolution services and educate community members about conflict prevention and collaborative problem-solving.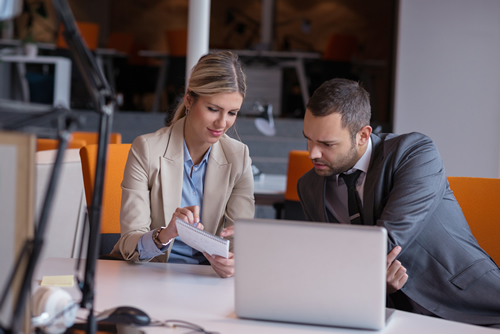 Cape Mediation offers Dispute Resolution training to individuals, organizations, and businesses. Too often, people find themselves in the midst of a conflict, whether personal or in their organizations, without the necessary communication skills or an understanding of conflict management.
Mediation Skills Training
Our training teaches conflict management, dispute resolution techniques, program processes and procedures, ethical standards, and proven strategies to develop skills to learn to manage conflict and become an effective mediator.  You will learn the techniques, procedures and processes that form the foundation of every mediation.  The training is led by our experienced team of mediators who have been practicing conflict resolution, communication and mediation skills for more than 25 years.
To arrange a training for your organization, please CONTACT US.
Conciliation Training
Cape Mediation offers an 8-hour Conciliation for attorneys.  This training teaches processes and procedures, ethical standards, and proven dispute resolution strategies.  This training meets the requirements of the Massachusetts Supreme Judicial Court's Uniform Rules on Dispute Resolution.
The next conciliation training will be held August 22, 2023.
Advanced Practice Training
Cape Mediation's Advanced Practice Training Program is for newly trained neutrals and for neutrals that wish to gain additional advanced hands-on experience. This program provides an invaluable opportunity to practice mediation and conciliation skills. You will be paired with experienced neutrals under the supervision of our Volunteer Development Coordinator. It is an important next step for anyone involved in the field of Dispute Resolution. This program is held remotely by Zoom. Completion of at least a 30-hour Basic Mediation Skills Training or an 8-hour Conciliation Training is a prerequisite. 
REGISTER FOR ADVANCED PRACTICE PROGRAM
Building Bridges — Not Walls Workshop
Our team is rich with engaging trainers who have a wealth of experience. We tap into their insights and capabilities to tailor workshops that address your specific needs.
CONTACT US to arrange a training for your organization.
Testimonials
"Not only are the trainers superb at delivering this training, but the participants are also a fascinating and diverse group of people."  (Jane Scarborough, Retired Law Professor)
"Where it all begins! I can honestly say the Cape Mediation Basic Mediation Skills training changed the way I look at everything – enormously for the better. Robin and Nancy are superb trainers. If you've ever sought to improve your conflict resolution skills in all aspects of life, this course is for you!"  (Maggie Fearn)
Remote Intensive Basic Mediation Training
Registration for our June 2023 Mediation Skills Training is now closed.  Please check back for dates and times for our fall 2023 training.
Receive Up To 100% Tuition Reimbursement
We are very excited to announce that Cape Cod Dispute Resolution Center, Inc.'s Remote Basic Mediation Skills Training has been accepted under the Massachusetts Workforce Training Fund Program (WTFP) Express Grant.
Learn how you can save up to 100% on tuition:  LEARN MORE
Want to make a difference?
Signup for our Newsletter
Stay up-to-date with our activities and events. Subscribe to our monthly newsletter.