Dispute Resolution, Conflict Management, Training
& Small Business Consultation
We serve the community with a range of accessible, high quality and affordable Dispute Resolution services, including Mediation; and educate community members about conflict prevention and collaborative problem-solving.
You May Be Eligible To Receive
Up To 100% Tuition Reimbursement
Massachusetts Workforce Training Program Fund Express Grant
We are very excited to announce that our Remote Basic Mediation Skills Training has been accepted under the Massachusetts Workforce Training Fund Program Express Grant.
Save Up to 100% on Training Tuition:   The Express Grant helps businesses and nonprofit organizations in Massachusetts invest in their employees by providing up to 100%  tuition reimbursement upon completion of an approved course.  Businesses and organizations with under 100 employees are eligible to have the full cost of the training covered.  Businesses and organizations with 100 or more employees, may receive as much as one-half of the total cost of training.
To Apply for Tuition Reimbursement: 
Visit the Express Grant Application online application page
Use Express Grant Course ID#1144143
Express Program Course Directory  You can find our training in the Express Program Course Directory under Cape Cod Dispute Resolution Center, Inc., Intensive Mediation Basic Skills Training, Course ID #1144143.  Express Grant Application
Please note:  You must allow at least 21 Days prior to the course start date after your application is submitted for each course.
Find Out More About the Express Grant:  Learn More About the Workforce Training Program Express Grant.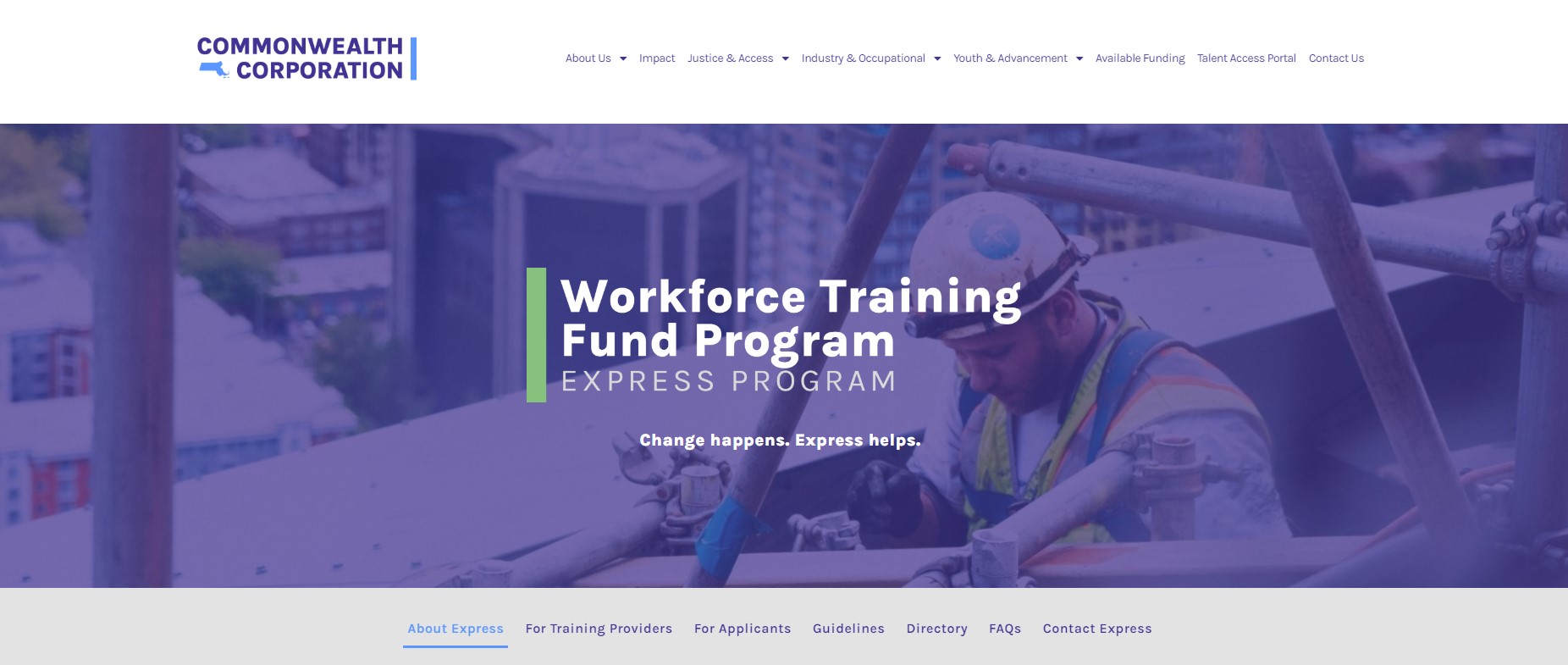 Want to make a difference?
Signup for our Newsletter
Stay up-to-date with our activities and events. Subscribe to our monthly newsletter.